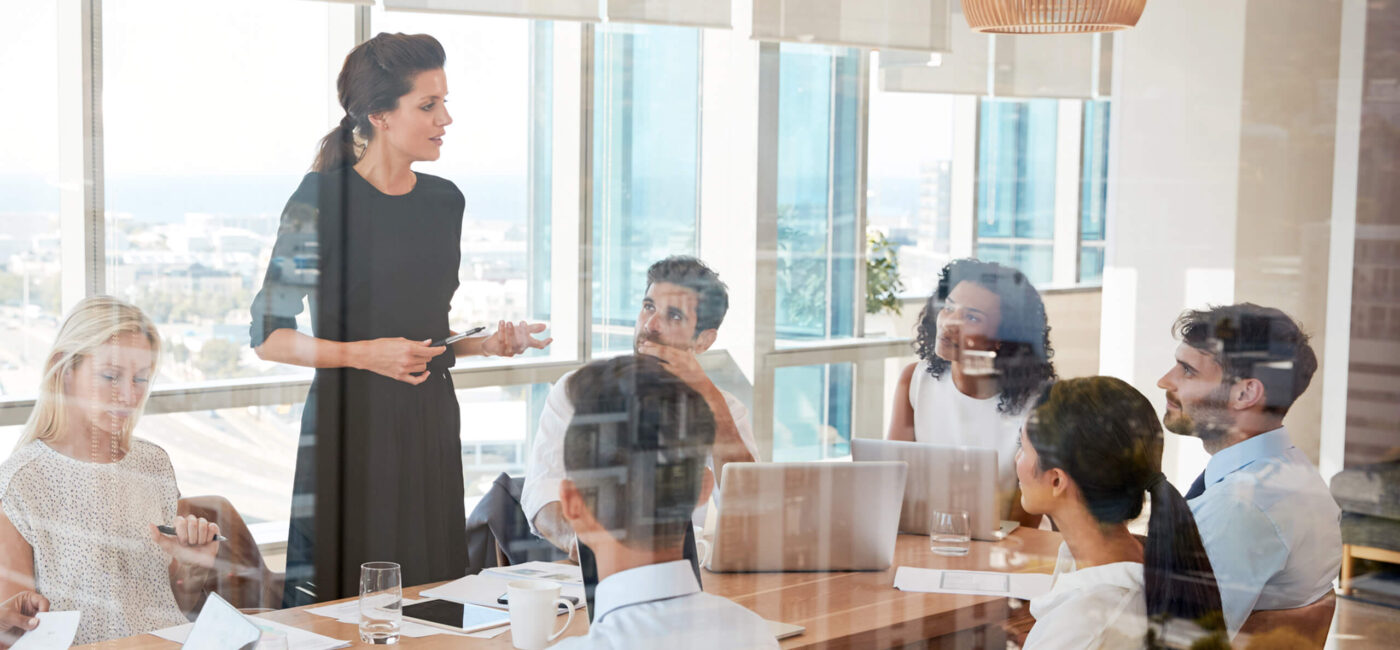 Of course, most software utilise data verification to check for inconsistencies, but the rise of zero-click hacks leave many systems vulnerable, specifically if they haven't been patched yet. When you consider that 35% of all malware identified is zero-day malware, it's the perfect recipe for disaster.
So, how do you stop the threats you can't see?
Network visibility
Ultimately, cyber threats are designed to go under your radar for as long as possible. The average cyber breach in the UK takes up to 260 days to detect, which gives you an idea of how long it takes a company to react. Bear in mind that the damage is already done by this point too.
As cyber-crime becomes more complex, more targeted and more frequent, your IT team needs to be aware as to what's happening in their network in order to detect, combat and block such threats.
Fore those companies unprepared, studies show that at least four new malware types are created every second. That's 240 each minute. Your IT team needs the insight and the visibility to uncover these threats before real damage is done.
Your next question is likely 'how?', and that's where cloud visibility comes in.
At SysGroup, we offer flexible, public, private and hybrid cloud services, with unparalleled security as standard, ensuring your business continuity by keeping cyber-crime away from your door.
SysGroup are one of only two UK WatchGuard Platinum Partners, a leader in security solutions, allowing us to deliver total IT security management through customised cloud dashboards, making management and control simple.
Ensuring timely, cost-effective, data-driven decisions about your security could be the difference between identifying and nullifying a data breach, or not. 88% of businesses in the UK have fallen victim to a breach in the past year, smaller businesses being the most likely to be hacked, with at least one UK business breached every 19 seconds.
So, by gathering insights on network security, compliance audits and risky user behaviours, you can manage your bandwidth consumption and network efficiency optimally, avoiding bottlenecks and downtime, both of which are key factors in network vulnerability.
Security Awareness Training
Having visibility over your network is great, but the important thing is knowing what to look for in the first place.
October sees the start of the annual 'Cyber Security Awareness' month, and 2021's theme is focused on individual users playing their part for the benefit and security of their employer. At SysGroup, one of our core values is to 'Own It', so we like to empower our customers to do the same!
Starting with our security awareness training, we can reduce the risk of any online threats. Whether it's phishing, vishing, ransomware attacks or password breaches, SysGroup can help keep your business safe.
Your business is only as secure as your weakest link, and research suggests that 9 times out of 10, your weakest link turns out to be your employees.
If team members aren't aware of the risks, are busy or distracted, even the most stringent of security can become compromised. That's due to an increasing number of ways for cybercriminals to bypass security checkpoints through social engineering tactics.
Last year, social engineering affected 1.3 million businesses across the UK, costing a staggering £6.91Bn to the economy. A huge price to pay for a simple mistake.
That's why all of our training is interactive. We employ common traps to increase awareness across your business, as well as phishing templates to target where it has most impact.
Multi-factor Authentication
Multi-factor authentication (MFA) can extend beyond the traditional methods of 2-factor authentication by providing a three-pronged approach, asking users to provide something they know, on something they have, in order to identify a specific person.
This is one solution which can be implemented as part of a strategy known as a 'zero-trust' approach to security. The concept is that your business should not automatically trust anything inside our outside its perimeter; everything must be verified.
You might think that being suspicious of everything internally isn't necessary, however cast your mind back to the previous point on social engineering. Then think about how typically, cybercriminals have more than 15Bn stolen credentials to choose from.
If they choose yours, then as a minimum, you're putting at risk your bank account details, your personal records and your company's data.
MFA makes this much harder. The less enticing your data is, i.e. less accessible, the more likely attackers will choose another target.
As cyber security experts, SysGroup present customers with two key options; a One Time Password (OTP) that's generated in two places and provides user access when they match, or a Public Key Infrastructure that identifies a user by linking a pair of public and private keys via the user's identity credentials.
In doing so, you can guarantee complete peace of mind. Passwords are only as strong as their user, yet the SysGroup MFA solution depletes the element of chance by adding an extra level of security.
This is particularly important when considering the flexible, hybrid working environments many businesses have now adopted. Employees are connecting to company resources from different networks, often remote, and potentially unprotected, with devices that can be shared with other family members.
As a result, identity and access management can no longer be considered optional. It's imperative businesses focus on strong user protection with a Multi-factor Authentication solution.
Endpoint Security & Firewall
The pandemic has created a significant increase in home working, which much like MFA, creates a greater cause for concern when it comes to your endpoint security.
Remote workers alone have caused a security breach in 20% of UK businesses, with each data breach costing an estimated £98,000. This means that each connected device in your business is a potential security threat, regardless of it being a mobile, laptop or tablet.
SysGroup's endpoint security system vets all devices and monitors connectivity, encrypts data, whitelists applications and blocks harmful activity. All of this provides you with the power to control access to your network and install user privileges, as required for their role or for their rank.
When your business can ensure the security of its endpoints, you can maintain greater control over the access points to your network. We understand the importance of this at SysGroup, so we maintain our endpoint security at device level, rather than network-wide.
But it's futile to protect each device, neglecting your network as a result.
You might wonder why you'd bother paying for two services that surely do the same thing. Whilst this is true in terms of the malware protection element, wouldn't you prefer to stop a cyber-attack at the firewall before it reaches your device? And can you actually afford to not deploy the security your business needs, risking the downtime and financial losses that come with a breach?
Especially when 94% of malware is delivered by email, roughly costing your business 50 days per attack in downtime.
Firewalls must now defend against the threats of the future, with no time for the past. As WatchGuard's Platinum Partner, we can support your business with next generation technology designed to decrypt and reassemble incoming traffic to your network, scanning packet data at the application level.
Unfortunately, cybercriminals are evolving, and so is the complexity of the methods they are using in search of making a profit from bringing down indiscriminate corporate networks. SysGroup is here to provide your business with the industry's most up-to-date IT security safety net. We work closely with all of our customer to deliver a collaborative approach to security mitigation, providing peace of mind that their business, their data, their people and their reputation is secure and protected.