How Do Data Centres Work?
Simply put, a data centre is a building or facility that houses IT equipment: servers, computing resources and storage resources to organise applications and data.
Data centres have grown larger and larger in order to support modern businesses and the huge amounts of data they store and process. Because of that, data centres require supporting infrastructure including dedicated power supplies, high-powered cooling systems, layers of firewalls and even enhanced physical security. This means that smaller businesses would find building their own private data centre to be costly and complicated! Many SMEs opt for colocation instead, choosing to locate their hardware in a third-party data centre, making use of their established physical and digital infrastructure and controls.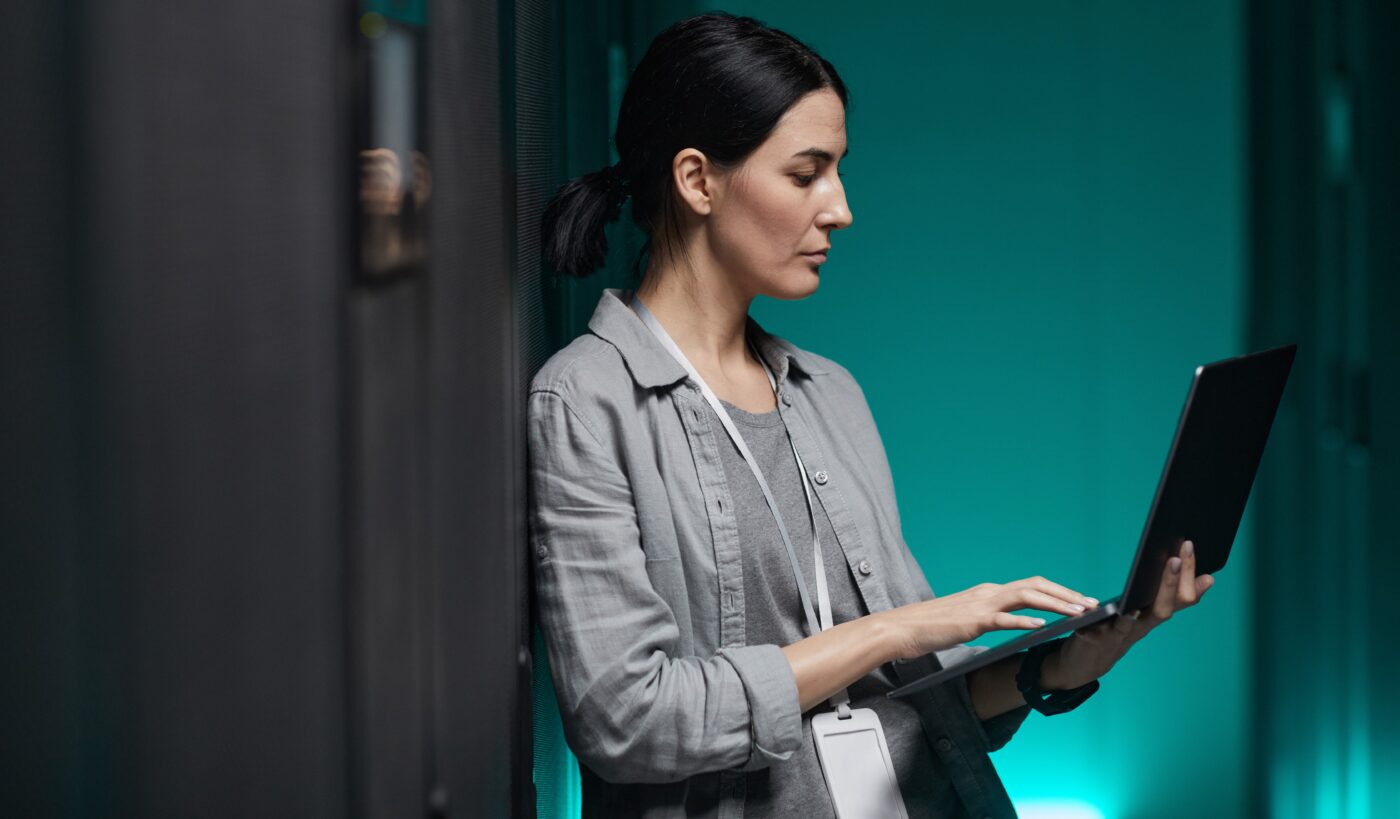 Our network of 6 UK-based data centres provide a stable environment for your data, offering you the cost-savings of a multi-tenant data centre without sacrificing on application delivery or network security.
Advances in virtualisation, cloud computing and hyperconverged infrastructure have made modern data centres even more powerful.
Hyperconverged infrastructure architectures were developed in order to address several problems with legacy hardware, including a lack of flexibility and the high costs of maintenance over time.
A hyperconverged platform integrates 4 key software components in a data centre network: storage virtualisation, compute virtualisation, and networking virtualisation, operated through a single management interface.
This allows businesses to pursue a true hybrid cloud approach, which provides seamless integration and a common operating platform across on-premises or data centre infrastructure and the public cloud. Businesses who are still working with outdated or ageing infrastructure will encounter significant hurdles to achieve a hybrid cloud model.
Hosting your infrastructure in a data centre allows for greater resilience.
Even when businesses retain some of their IT infrastructure on-premises, backup or replication to a separate data centre supports business continuity and the high requirements for data availability and uptime in many sectors. In the event of a disaster like a fire, flood, power failure or (more likely) human error, your systems can be restored within minutes from their home in a geographically separate data centre.
What are your options?
Colocation in a data centre is just the beginning!
SysGroup hosts in our own world-class data centres alongside others like Next Generation Data, with future-facing and exacting standards for security and availability.
Our architects can provide managed infrastructure services to help you design and then fully maintain and update your IT estate. This allows you to choose between different types of cloud hosting configurations and options for hosting on shared infrastructure to save on costs and access powerful public cloud services.
We offer insight to help you choose the best mix of delivery models for your organisation to maximise the value you gain from data and achieve your overarching goals for performance, security, compliance and capacity.
IT security is our highest priority, which is why our data centres provide
PCI-DSS Level 1 certified hosting for secure payment processing
Cyber Essentials or Cyber Essentials Plus certifications
GDPR data security compliance
We understand that mis-configured IT and cloud environments pose serious cyber security risks, which is why we ensure your IT estate is up-to-date and secure.