Creating a sustainable IT asset management strategy
As economic uncertainty grows, C-Suites across all businesses are left having to provide more with less in all aspects of business. Not to mention the increasing need to drive environmental, social and governance efforts. Including sustainable options in your IT asset management could massively reduce your business' carbon footprint, future-proof its growth and eliminate costs.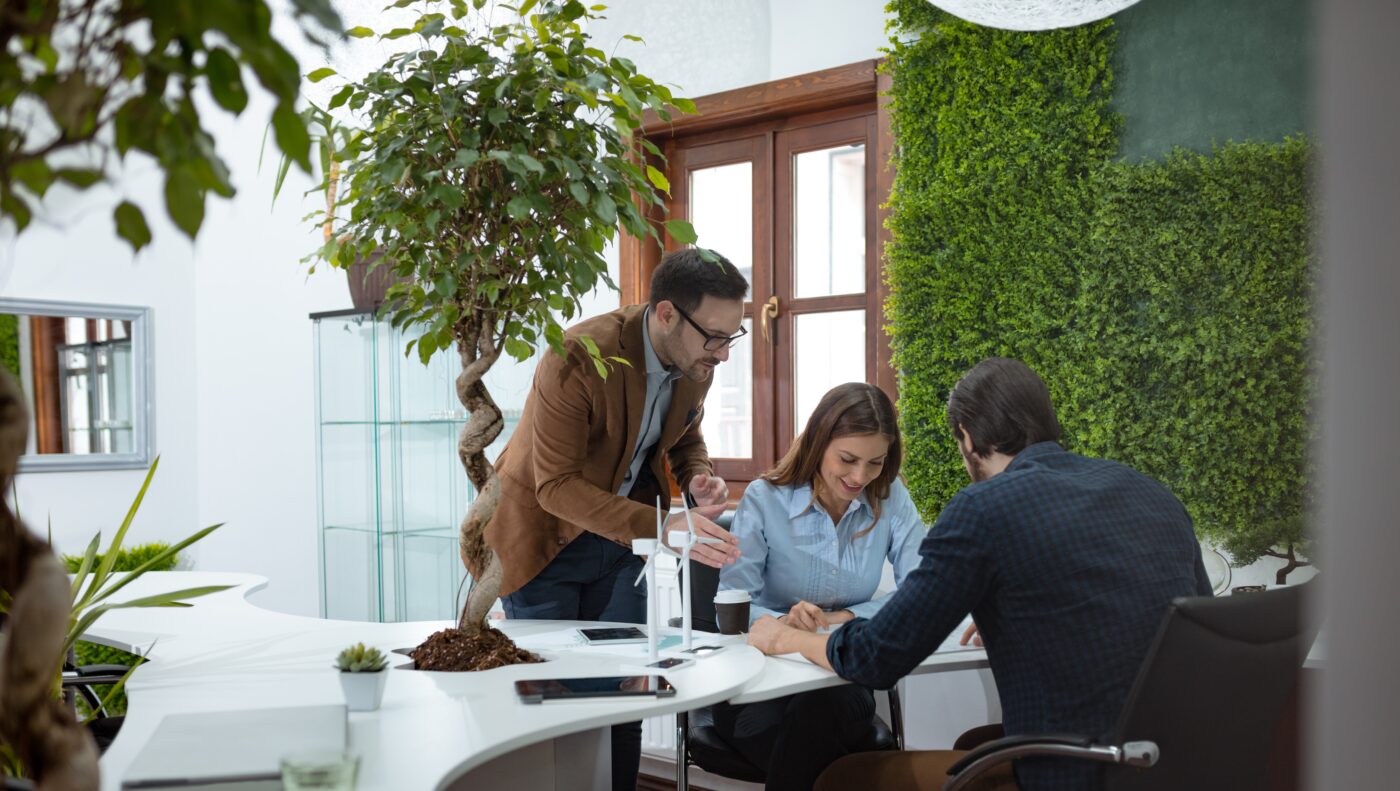 Today's business leaders must pave the way when it comes to meeting ESG standards, leading their teams to a more sustainable future for all. This is becoming a particularly pressing issue, as a study conducted by Uswitch found the UK to be the second largest generator of e-waste in 2022.
The UK has accumulated an alarming 23.9kg of e-waste per capita, with recent research predicting that by 2024, the UK will become the world's largest contributor. The study has also highlight that IT and telecoms e-waste has nearly doubled in the UK since 2008, meaning that if this current trend continues, the UK will be producing 55,000 tonnes of e-waste by 2030.
The time to change is now, and your business can play a tremendous part in reducing the amount of e-waste across the UK, and ultimately, the world.
Business technology is one of the biggest sources of e-waste, with a report by Capgemini finding an alarming 89% of companies recycle less than 10% of their IT hardware. The remainder is likely dumped, burned, traded or recycled without adhering to compliance standards.
Not only is this problematic for the environment, but can have detrimental effects on your business. Supply chains and customers alike are looking for demonstrable sustainability best practices before engaging in business with an organisation. Similarly, as the economy heads towards a recession, businesses are looking to cut costs, and one way of achieving this is with sustainable IT infrastructure that works efficiently.
4 steps to achieving a sustainable IT asset management plan
Keep end of life in mind
Every IT asset acquired by your organisation will have an inevitable lifespan. As a responsible business leader, you should anticipate when this will occur, starting as early as the time of purchase.
Specific concerns should guide the purchase of IT assets, including:
How will I dispose of these assets?
Where will these assets eventually end up?
Before disposal, how will I ensure the data on each asset is properly removed?
The latter is particularly important as your business could be liable for improper disposal of devices that contain sensitive data, resulting in a substantial financial charge.
With a technology transformation partner such as SysGroup, our experts are on hand to manage the maintenance of your IT assets so that your team can focus on what matters most – driving real business value. Our highly-trained and experienced technicians are here to become an extension of your existing team, eliminating maintenance headaches, providing a fast response to any issues and ensuring all assets are up-to-date and running efficiently.
IT asset tracking
Achieving sustainable ITAM is impossible if you are unaware of the location of your current assets. CIOs, CTOs and CISOs should establish processes to account for each asset accordingly, using the following as a management checklist:
Asset location
Asset user
Warranty date and length of service
Overall repair history
With the uptake of flexible working environments, this can be more difficult. Onboarding a technology solutions partner like SysGroup, this admin can be maintained on your behalf. Getting the most out of your investment in technology requires full-time management that your internal teams often struggle to have the capacity for. By working with them, SysGroup can create value in your business by ensuring all of your assets are correctly identified, monitored and maintained, enhancing your ability to grow.
Prolong IT asset life
At the heart of a sustainable IT asset management plan is maximising your existing infrastructure's lifecycle. One of the first things your organisation should do to become more sustainable is to control device usage, allowing users to use assets for longer.
Three years is the average device lifespan in most organisations, but extending that period to four years reduces the carbon footprint significantly. Whilst replacing your devices less frequently can cause challenges, working with a technology transformation partner like SysGroup can ensure your assets maintain the performance and efficiencies needed to support your business.
At SysGroup, we're experts in managing IT infrastructures and we use the latest toolsets and vendor technologies to take care of your core IT systems, prolonging optimal performance, security and capacity.
Consider the cloud
Technology transformation starts with the cloud. By harnessing cloud technologies, virtual collaboration tools and cleaner, greener data centres, your business can move closer to net zero.
At SysGroup, we're proud to work with Vantage Data Centre, Newport, which is the largest data centre campus in Europe. Better yet, it has direct uninterrupted access to the UK SuperGrid, offering high power connectivity for your business, all backed by 100% sustainable energy.
As cloud experts, we can offer you a fully customised
approach to cloud, regardless of where you are in your cloud journey. Our range of specialist private, public and hybrid cloud services empower your workforce, allow you to scale at pace and enhance your performance, whilst also reducing your carbon footprint and overheads.
Additionally, we're committed to minimising our own impact on the planet and the communities in which we operate. We have established a baseline for reporting moving forward, and have set out actionable KPIs to help us execute against our ESG strategy and commitments. In doing so, you can enjoy an immediate sustainability boost by simply working with us.
Now more than ever, the spotlight is on each and every business to invest in more sustainable ways of working. Getting it right can truly propel your business forward, and technology holds the key to unlocking your business growth, whilst also reducing your impact on the environment.